Once on your homepage, the panels that you chose in the form and made visible in the previous step 3.
You must drag all the panels to the left. And the videos panel must always be on bottom of the other panels.
HERE'S A VIDEO OF HOW TO DRAG PANELS, AND PUT VIDEO PANEL ON BOTTOM OF OTHER PANELS:
DRAG PANELS (click image for see full)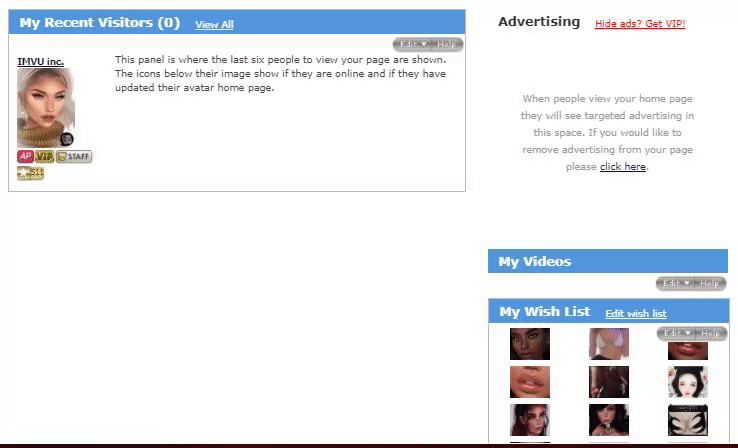 IMPORTANT: THE VIDEOS PANEL MUST ALWAYS BE ON BOTTOM OF THE OTHER PANELS!
(click image for see full)